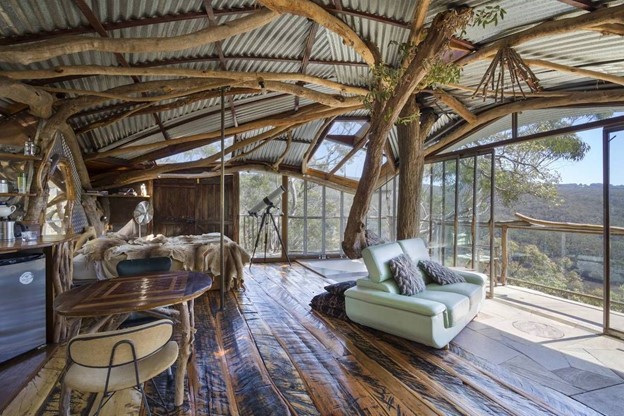 When you think of branding, some of your favorite foods, stores, or hotels may come to mind.
This is exactly the goal you need to have when guests stay at your property- a remembrance of the value you brought to their stay and how it made them feel.
As with any brand, the goal is to build repeat business, so creating that brand recognition is key to your long-term success. If you think about it, you already have a name, platform, and style to achieve when you start your Airbnb. Check out our list of curated tips below for building your branded Airbnb.
Tip 1. Create a Unique Catchy Brand Name
First things first, your logo and brand name are huge in branding your property. The goal of your logo is to have it stick with people, so make sure it is something that will stand out from the crowd. Think of the style you've set for your Airbnb. For example, if it's a farmhouse, relatable keywords should be incorporated such as cozy, modern, rustic, charming. The name of the home itself should be short with a nice alliteration, and then add a tiny description with these keywords. This helps bring the brand to life in what guests can expect when they arrive to your property.
Tip 2. Brand Name Everything
Now that you've come up with your brand name, incorporate this in any and everything you can throughout your home and online. Starting with your Airbnb, think of a sign outside the home, the doormat, wall tapestry, mugs, throw pillows, soap dispensers. Obviously, you don't want to go overboard and use all of these but choose a few that you think would give you the most exposure and remembrance. If possible, make branded cups or stickers for guests to take home with them so that your brand is traveling outside of your home vicinity.
Tip 3. Social Media Exposure
In our digital era, this tip is huge to gaining a following for your brand and getting yourself noticed. If you've created a photogenic property with branded items sitting throughout your home, it is very likely you will have guests taking pictures and posting online for others to see. This leads us to our next point of you building your own social platforms. We go into great detail in our promotion & advertising blog so be sure to check it out if you need some tips there! This is free advertisement for you, so why not build a property brand that people can't stop talking about?
Tip 4. Interior Design Aficionado
This is where your style and theme will come into play. The most successful Airbnb's are those who pick a style and stick to it all throughout the home, from the amenities down to the furnishings. Ideas such as a bohemian, modern, Scandinavian, or contemporary are great choices to get a base from and build your personal style into it. If you really want to stand out from the crowd, picking an out of the box theme will truly get you noticed with tons of free publicity. If you use popular, classic tv shows and movies as inspiration, you are sure to attract a large following! Great examples of this are Friends tv show, Pirates of the Caribbean, Star Wars, Jurassic Park, or The Hobbit due to their die hard fanbase. You can recreate the theme right in your home and make your guests feel as if they are visiting the live set. If you do it right, you may even end up on featured tv shows!
Tip 5. Stick to the same Colors & Fonts Online
In order to create consistency across your channels whether that is in your home or online, it is essential to stick to the same colors and written fonts as they conjure certain feelings and emotions from guests (remember color theory?). This is key in brand recognition as guests can associate your home with this whenever they see the colors or fonts. As you begin to launch on multiple platforms, this is what will tie them together and create a positive reaction from your guests. According to a study conducted by the University of Winnipeg, 62%-90% of first impressions are based on color alone so make sure you are choosing the best ones that relate to your brand and style!
Bonus Tip: Continue Evolving Your Brand
As with any brand, the key to keeping current guests and attracting new ones is the consistency provided across all channels. Being able to stay relevant and relatable marks the difference between those who sink or swim. Make little changes over time so there is no sudden need for a massive rebranding in what you are offering to your guests. A great way to stay relevant is by utilizing your guests' feedback to your advantage. If you notice a pattern in their feedback, incorporate this into your offerings. Lastly, you always want to check out the competition in your area and see what value you are bringing to guests that is different and unique to others. This is extremely helpful with the brand positioning in your market!