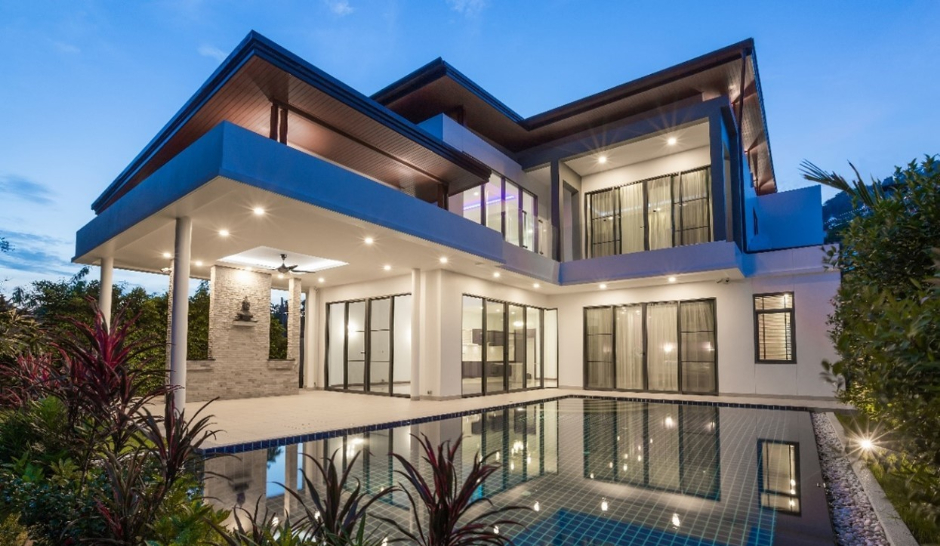 Now more than ever, vacation rental properties have been a hotspot for people looking to break away from their hectic schedules while keeping their social distance. Buying a second home and using it as a vacation rental property is a big decision to make.
It requires time to sit down and research the costs, possible locations to purchase in, and how to manage the property. Luckily, this is where our team of listing management experts guide you every step of the way! All you need to do is sit back, relax, and read ahead to find out the benefits of owning a vacation rental.
Generate Passive Income
First and foremost, who doesn't love having an extra flow of income? According to a recent survey, vacation rental owners make more than $33,000 per year from their rental property. Although these numbers are good, this amount is usually made by homeowners who choose to manage the listing on their own or through a smaller property management company. By hiring a listing management company such as Hygge Home Rentals, our expertise can potentially gain you upwards of $100,000 per year. We do this through our unique pricing strategy, strong algorithm methods, and skilled account executives who build out your listing from scratch to secure higher bookings. This gives you the ability to charge a higher nightly rate due to the amenities, prime location of the property, and properly managed listing. In turn, this will raise your monthly rental income translating to increased profit potential.
As the pandemic has massively impacted the way people travel, more people are looking for exclusivity, pushing them to book on websites such as Airbnb and HomeAway for their retreats. This may lead to a continued shift in the way people travel, even post pandemic.
Property Appreciation
In any real estate investment, a property typically increases in value over time. With a vacation rental property, not only will this make you money in the short term, but it will also make even more money over the long term as its value increases. When you are ready to sell, you get to cash in on the profits of its appreciation during your ownership.
The more home improvements that are made over the life of your ownership, the higher the price will be once you decide to sell. This can include modern updates to your kitchen, window replacements, or even the landscaping of your property. The little details are what add up to a hefty return!
Personal Usage
Another perk of owning a vacation rental property is of course, for your own personal use. With a short-term rental, it gives you the ability to escape your everyday life when your property is not being booked. You have the ease of blocking out dates when you'd like, and also renting it out for as long or short as you'd like to guests. As compared with a traditional long-term rental, you no longer have the flexibility to come and go as you please due to yearly contracts with a tenant. This is also why it is best to choose a location that you enjoy traveling to. Not only is it a place you enjoy, but your guests are more likely to choose a home that is located in a city where there is plenty on offer.
Your vacation rental can also serve as a small venue for events such as birthdays, bachelor parties, holiday gatherings, or even reunions for the family. Although this is a great use of your home, beware of the local laws regarding Airbnb events and keep your neighbors in mind when hosting your friends and family.
Tax Write offs
When purchasing a vacation property for the main purpose of renting, it is considered a business. This allows you to write off almost all expenses providing you with some generous tax benefits. Examples of these tax write offs include:
Mortgage interest
Listing management fees
Utility costs
Cleaning costs
Hosting fees
Occupancy taxes
As you can see, listing management fees are one of many tax write offs you may have, which is why it is ideal for you to hire a company who will properly manage your listing and generate higher returns. Not only is it beneficial to your success, but the initial management fee becomes eligible for a tax write off by the end of the year! This list is only a few items of many possible write offs, and multiple states have different tax laws so it is always best to consult with your financial advisor to get the most out of your property.
Easy to Manage
Managing an Airbnb can be time consuming, but it still can be taken on as a part-time gig that will potentially make a substantial income. When hiring a listing management company such as Hygge Home Rentals, this takes the stress out of the main headache—securing bookings to ensure a hefty profit! With our services, we build out your entire listing to ensure it is done correctly the first time and will also personalize your launch so that your listing jumps to the top of the search page which equates to more bookings. Once your listing has launched, we maintain a unique pricing strategy to increase your profits and handle all guest communication prior to their arrival to ensure a seamless experience.
Bottom Line
There are many factors to consider when purchasing a vacation rental property. In order to get the most out of your property, choose a great location where many people, including yourself, enjoy traveling to. This gives your property a better chance at being booked which returns higher profits for you. Not only are you investing in real estate, but it has the potential to provide you with a dual income, produce great tax write offs, and hopefully will appreciate over time rewarding you with a larger salary at the end of the year!