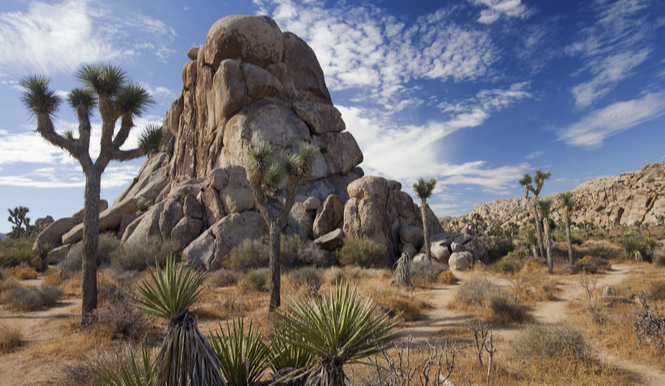 As the closest National Park to both Los Angeles and San Diego, Joshua Tree National Park is famed for its beautiful rock formations, stunning flora, and abundant hiking trails. The park connects both the Colorado and Sonoran Desert providing an immense variety of land to explore. Listed below are some must see spots on your journey through Joshua Tree National Park!
Skull Rock
The famous Skull Rock is sure to always draw a crowd with its apparent natural formation of a skull amongst the many rocks in its surroundings. This formation is due to the countless years of water erosion, leaving behind a perfect photo op. You can easily access this from the side of the road or enjoy the 1.7-mile hike surrounding Skull Rock to see other fascinating rock formations and flora.
Keys View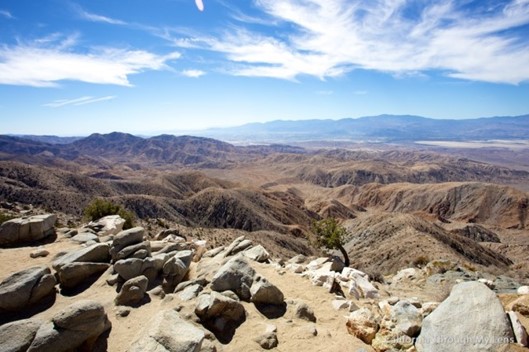 Notably one of the most popular outlooks in the park, Keys View sits at 5,185 feet above sea level and gives you one of the best sunrise or sunsets you've ever seen. On a clear day, you can catch a glimpse of the Salton Sea, San Andreas Fault, and San Gorgonio Mountain (highest summit in California) just to name a few. How could you miss that!?
To get here, follow the Keys View Road to a parking lot that sits just below the vantage point and take a quick walk up. There is also wheelchair accessibility if needed.
Wonderland of Rocks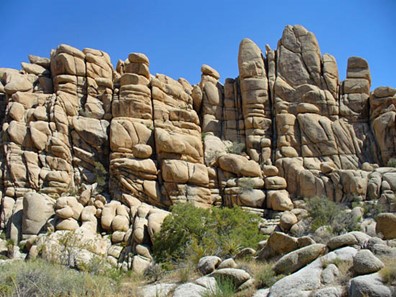 This captivating area of the park stretches 12 miles of rigid rock terrain in northern Joshua Tree. Although there is no clearly defined trail for this area of the park, it is best to trekk the Barker Dam Loop Trail to catch a glimpse of this beauty while also witnessing some Native American petroglyphs towards the end of the loop. Be sure to leave the Wonderland of Rocks prior to nightfall to avoid getting lost! The trail is only 1 ¼ miles round trip so get out there early to avoid the crowds.
Cholla Cactus Garden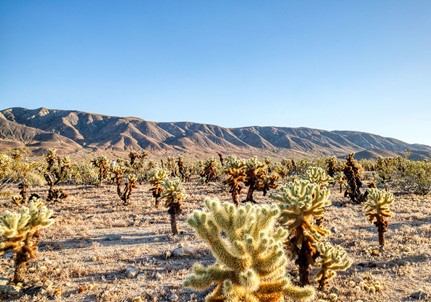 Have you really been to Joshua Tree if you didn't visit the Cholla Cactus Garden? This special area of the park is dotted with cholla cactus rolling into the hills covering nearly 10 acres of land. The trail is only about .25-mile round trip but stay awhile to take in all its beauty! The best time to visit is sunrise or sunset to watch the cactus glow (literally), but truly any time of day is a spectacular site. Watch your step though, brushing up against their spikes can be extremely painful! You can find this garden about 12 miles up Pinto Basin Road. Look to the south side of the road and you have arrived!
Arch Rock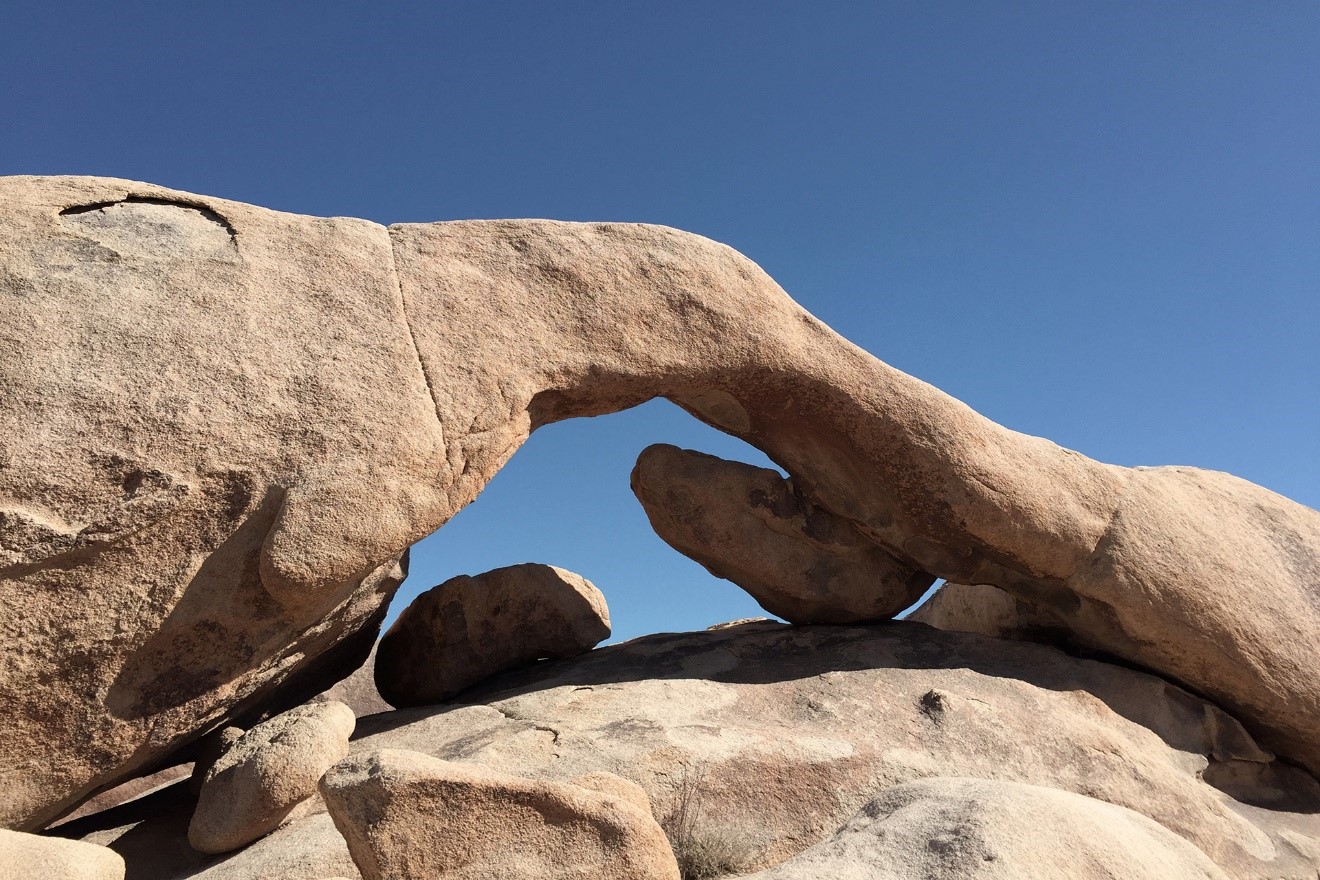 Another natural rock formation on the list to see is Arch Rock. This spectacular site stretches approximately 30 feet across and is located on the Arch Rock Trail. The trail itself is only half a mile long leaving plenty of time to explore the surrounding area and all its beautiful rock formations. Look closely and you'll find another famous rock formation nearby called Heart Rock. This area of the park is truly an adventurer's dream with all it has to offer! The easiest way to get here is through White Tank's Campground, however there are limited spots, so your best bet is to start at Twin Tanks parking lot and make your way over. The trail is only 1.2 miles roundtrip so you can explore for as little or long as you'd like.
Cottonwood Springs Oasis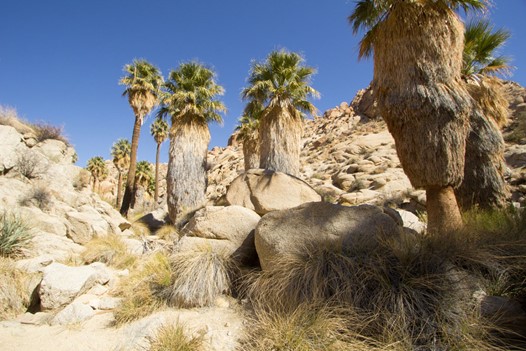 Last but not least on our list is the Cottonwood Springs Oasis. Compared to our other must-see spots, Lost Palms Oasis is known for its abundant wildlife and bird sightings. Due to its plethora of shade and water, many birds and wildlife frequent the area to take advantage in the desert heat. The spring itself evolved decades ago from an earthquake and has since been the watering hole for many in the surrounding area.
This trail is only 1 mile round trip, so make the most of wildlife viewing while you are here! To get to Cottonwood Springs, enter on the south end of the park next to the visitor center and follow the signage to the campground all the way down. Park in the large parking lot at the end and follow the trails signs. You'll be off to the races!