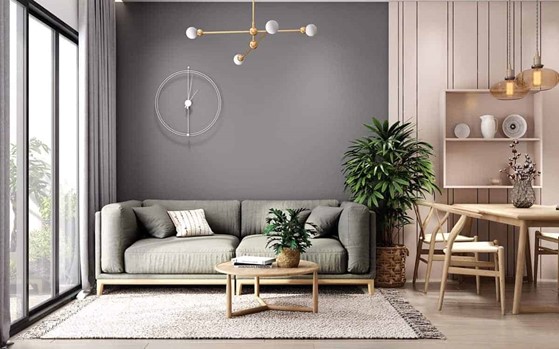 Intro
We've all scrolled through pages of listings on Airbnb and marveled at properties from their photos. As competition grows, the need to stand out amongst your competition has never been so high. Whether you know nothing about interior design or are an expert in the field, staging your home for guests is an integral piece of making your Airbnb a profitable business. There are great sources online to find inspiration in decorating your Airbnb! If done right, people will market your home for you with photos they take in your home. This is your chance to have fun, get creative, and make your place unique to attract more guests, which in turn, gets you more bookings. Listed below are some key tips to get you styling like a pro.
Select a Theme
Selecting a theme is essential to the design of your Airbnb. Are you going for a modern contemporary vibe? Elegant country? Once you have this in mind, this will help you develop a color palette for your home. Think of the type of traveler you'd like to attract. A theme that can attracts a variety of people will only translate to higher bookings for you. Don't be shy in your creativity of the place. Incorporating accent walls, large art pieces or unique wall murals will give your home a wow factor when potential guests are scrolling through Airbnb listings. Again, the goal is for your guests to do the marketing for you when posting their pictures online. If you can create a unique space for guests to seek out, you are far better off in receiving more bookings, translating to a higher passive income.
Pay Attention to Flooring
If your Airbnb has carpet throughout the entire home, you may want to rethink this strategy. Even with cleaning and vacuuming frequently, dust and stains accumulate easily over the years, giving off a not so clean ambiance for your guests. Incorporating modern wooden flooring or chic porcelain tile throughout your home will automatically exude a fresh, clean atmosphere that welcomes guests when they walk through the door. To create a cozy feel, add a few statement rugs throughout the house. Trust me, your guests will appreciate this.
Storage Galore
Whether your guests are traveling from near or far, they will most likely want to hang clothes up and have enough room to store their belongings while they enjoy their new surroundings. This doesn't have to be your cookie-cutter storage space! Adding built-in closets or hooks to the walls can easily convert a room into an extra storage unit. Place a shoe rack by the front door and you've just created storage space throughout the house!
Have fun with Styles and Textures
Incorporating a variety of styles and textures in your home will create a unique atmosphere that piques the interest of potential travelers browsing through listings. As you originally selected a color palette for your home, use this as a base and add pops of texture to develop a cohesive look. Additionally, mixing high end statement pieces with lower priced thrift finds will add distinctive character to your space. Interior design does not have to be expensive if you look in the right places! Check out your local thrift or vintage shop for eclectic old school pieces to create a narrative in your home.
Overall, investing in the interior design of your home can pay huge dividends in the success of your Airbnb business. Choosing an inviting palette that welcomes guests into your home and exudes a fresh, clean vibe will set you up for success. Remember, you want to create a space where guests do your marketing for you when they post pictures of your home online. Incorporating accent walls, a variety of styles and textures, as well as eccentric art and wall pieces will do just that. Think outside of the box and create a visionary environment! You will start to see your investment work for you as the bookings come flooding in.