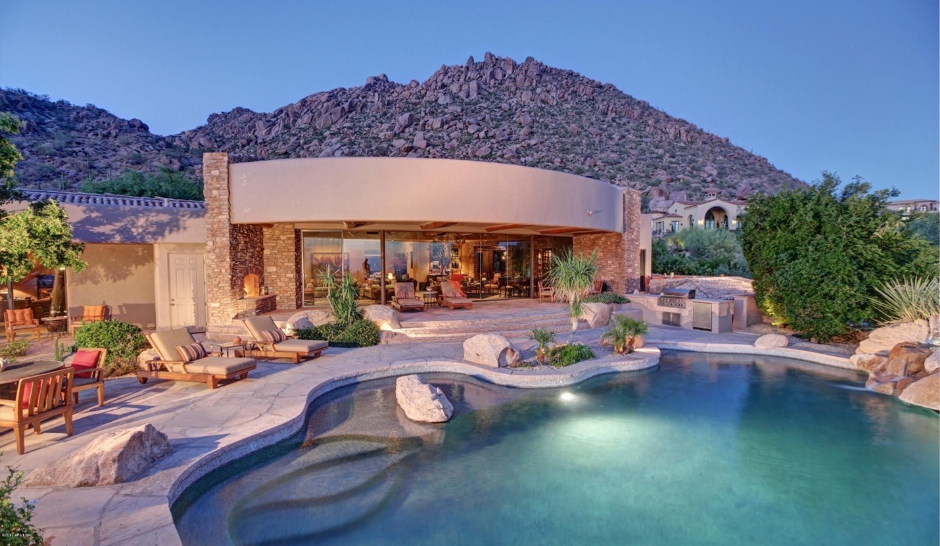 Congratulations! You've purchased your first investment property and are ready to see what all the buzz is about. As the industry continues to grow, more people are looking to stay at vacation rentals instead of hotels, especially in the COVID-19 era we are now living in. However, with more demand, also comes more competition in the short-term rental industry. Currently, there are over 5.6 million listings on Airbnb worldwide, with thousands of new hosts joining the platform each month. And that's just one rental site!
In order to get the most out of your investment property, owners must keep up with the latest marketing trends, provide exceptional guest experiences, price competitively, and offer the best amenities. Here are a few tips to help you get started!
Tip 1. Invest in your Initial Start-up Cost
To make the most out of your property investment, the initial launch of your property is vital to your success in the long run. On the backend, you need to invest in your marketing efforts, launch strategy, and price optimization due to its effects on your search placement on Airbnb. Whether this is done through research you conduct on your own or hiring a listing management company such as Hygge Home Rentals, this area of expertise is essential. The higher you show up in a search, the more bookings you will get, equating to a higher passive income.
On the forefront, your vacation rental should have all the necessary upgrades and amenities for a comfortable stay. Guests do not want to feel like they are walking into a home that has been lived in for years. Create a clean, neutral palette in your home with high quality furniture and appliances that makes guests want to return. The more you can invest upfront, the happier your guests will be, getting you more five-star reviews and higher bookings for a maximized return.
Tip 2. Do your Homework on Local Laws and Regulations
In most cities, vacation rentals are considered small businesses which require you to have a permit for your property as well as pay taxes. You will also be required to collect a transient occupancy tax from your guests due to the length of their stay being less than 30 days.
Depending on the city you wish to own a vacation rental in, there may be restrictions on what parts of the city are safe to operate in, if at all. The best place to check for this information is your city's website, which should host all information regarding ordinances, fees, and permit requirements. A simple google search of the city name's short term rental ordinance will give you all the information you need to know. This step is required if you are looking to purchase a property with the intent to rent it out short term. You do not want to get stuck with a property you can't maximize your returns on!
Tip 3. Pay Attention to the Small Details
With over 5.6 million listings on Airbnb alone, travelers now have more choice than ever when it comes to choosing a vacation rental. In order to capture more bookings, your listing needs to stand out amongst the competition. How do you do this you ask? It all comes down to the listing itself, as well as what you have to offer when guests arrive at your property.
Beginning with your listing, this is how you capture the attention of potential guests looking for a getaway in your area. Invest in a photographer to take professional photos that highlight the location and key amenities of your property. A picture is worth a thousand words, so make sure they are sending the right message! When guests arrive, the last thing they want to do is figure out how to work appliances or spend time trying to find things in the house. Invest time in curating a Welcome Book that answers any questions you could possibly think of as a guest staying in your home. The more seamless of an experience, the better your reviews will be, which of course, leads to more bookings and heftier returns.
Tip 4: Make Every Guest Stay Unforgettable
Creating a unique experience for your guests in the short-term rental industry is essential to growing your market share. As traveler's are transitioning from traditional hotel stays to the home rental world, the expected level of service and amenities provided remain high. Being able to build the hotel-like experience with fresh linens, towels, soaps, and even a small welcome gift is truly what will set you apart in succeeding with your rental. Because 5-star reviews are so crucial in your quest for repeat bookings and referrals, the guest experience needs to be top quality. Become more personalized in your approach by providing local recommendations, handwritten thank you notes, or even a specialized welcome book with your guest names on it. Trust me, your bank account will thank you.
The Bottom Line
Building value in your short-term rental will take time but investing in all the right places from the get-go will give you a head start on the path to success. As always, before any life-changing purchase, do your due diligence in researching the local regulations of the city you are looking to purchase in, select the right companies to partner with when you are outsourcing work, and create exclusive guest experiences.
Boom! You are on your way to managing a profitable short-term rental.