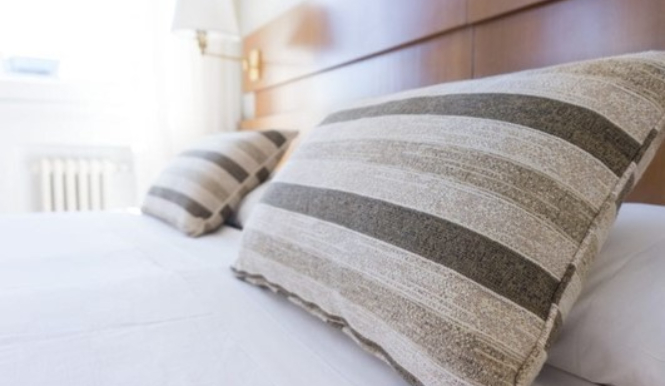 Whether you started your Airbnb as a side gig or have taken it on as a full-time business, every investors goal is to make a profit. Of course, with any investment comes ups and downs, however preparing yourself for an Airbnb off-season will set you ahead of the curve in generating income even when bookings are few and far between. So how do you make money in off season? Read on to find out our tips and tricks in creating a positive cash flow during this time!
Determine What Your Off Season Is
First things first, you have to determine what off season is in your Airbnb's location. Are guests completely scarce during certain months? Or are your weekends full but you somehow need a strategy to fill your weekdays? Either way, knowing this information ahead of time will help you create a plan in terms of your pricing, booking policies, or even running a discount. As the patterns change, pay attention to why people are booking your Airbnb on the slower days. If there are local events that bring people in, factor this into your pricing and maximize where you can.
Flexible Cancellation Policy
Plans change, things come up, and life happens. Guests are looking for places who are going to be flexible in their booking policies should issues arise. The more you are willing to ease up in your cancellation policy, the higher chance you have at securing bookings when demand is low, and competition is high. Nobody wants to lose money from strict rules that can be easily altered! Create an easy booking experience and potential guests will give you the upper hand.
Spruce up your Listing (SEO)
If your listing wasn't top notch before slow season, now couldn't be a more perfect time to work on your creative writing skills! The first thing potential guests notice is a catchy, illustrative title describing your property. You can even include emojis for a visual draw! Your listing description should be well thought out, enticing, but honest and truthful about what to expect when arriving at your property. Your goal should be to create a vision board on your listing through your photos so guests can envision what it's like to stay at your property (if you need help with this, check out our photography tips blog for more info).
Instant booking
If you already had this feature switched on prior to slow season, you're one step ahead. But if you tend to be more selective in who stays at your property, slow season isn't the time to be picky when there aren't many guests to choose from. Instant Book allows guests to book directly without an approval from the host. This feature also pushes you up the Airbnb search, making it easier for guests to book your home instead of others. If you are worried about who may book, Airbnb has an added criteria feature. For example, you can only allow those with positive reviews to book. The goal in off season is to stay in profitability, so make this your primary tool when bookings are slow!
Focus on Your Pricing Strategy
The real question: How do you decide how much to charge when nobody is looking to book? It's obvious that you are going to have to lower your pricing quite heavily compared to peak prices. Although you may be losing money during off-season, making some money is better than having your Airbnb sit empty. Because pricing has such a big impact on your profitability in off season, take a look at what others are charging around you, what local hotel prices are, and adjust your pricing until you find your sweet spot that is low enough to attract guests, but high enough to still be worth your while. This may take some time due to your analysis and how long you hold certain prices, but you will eventually find the price point that works for your location and Airbnb.
The Bottom Line
Your sole objective here is to continue making a profit even when bookings are scarce. Off season is a stress point for many Airbnb investors, so utilizing the correct tools and strategy are going to help you immensely in staying afloat. Remember to determine ahead of time when your off season is, and let this guide you into your pricing, cancellation, and listing policies for the season. It's extremely important to secure bookings and reviews during slow season because it will help you stay ranked high for when high season rolls around! Using these strategies and taking the time to reimagine your listing page will have you booked up in no time!