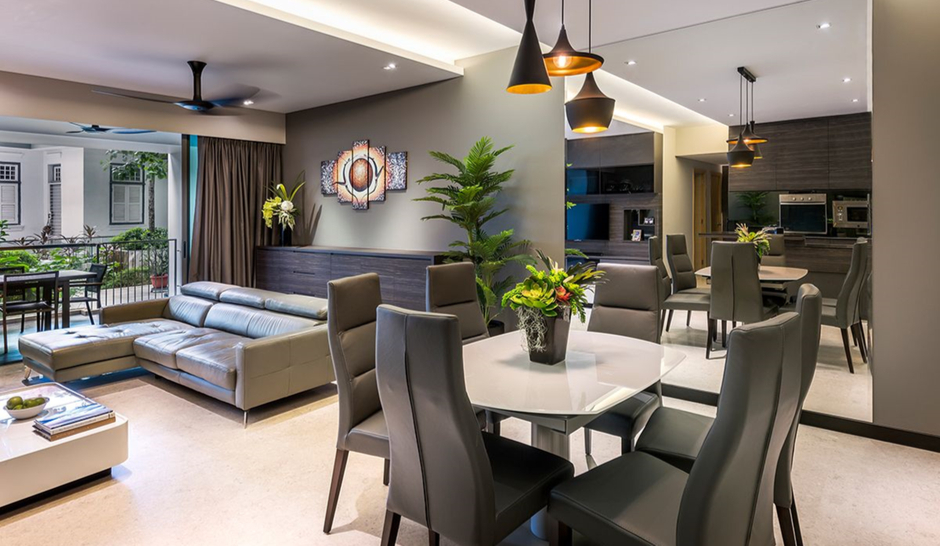 Since Airbnb's commencement in 2008, the company has welcomed over 825 million guests across the world with combined host earnings of over $110 billion. Not only has the vacation rental industry boomed since its founding, but it continues to grow each year, bringing generous passive income to those who invest properly in the industry. Whether you are looking to purchase a home for Airbnb rental, or own property and looking to maximize your revenue stream, there are three main options when it comes to Airbnb Management: Become your own host, bring on a full-service property management company, or hire a Listing Management company such as Hygge Home Rentals who give you the best of both worlds (detailed explanation later). Of course, there is no universal method for property management, but if your main goal is to maximize returns, increase your superhost status, and obtain more bookings, keep reading to find out why Listing Management is your best investment.
Become Your Own Host
Let's start with the most obvious, hosting an Airbnb on your own. While the perks of going this route are not having to pay anyone and keeping all the revenue earned, there are many tasks to consider when following this approach. Firstly, if you are serious about making money, you need to think of it as a full-time job, spending upwards of 45 hours a week just to get it up and running. Hosting your own Airbnb is very time consuming. One of the major concerns associated with hosting on your own is answering guest inquiries all day, every day (including all hours of the night). Not only does your response rate greatly impact your superhost status and search placement, but it also informs guests of what they can expect from you during their stay. Another major consideration is making sure you are comparing prices daily to ensure you are achieving the highest rate optimization, which also greatly affects your search placement. This is key to maximizing your returns. Not having the correct knowledge and experience in this segment can greatly hinder the revenue you expect to make.
On the other side of the business, managing your listing properly includes hiring and contracting a cleaner for each booking, managing a handyman to fix any issues that arise, and guest support during their stay should they need a contact. If you have access to a variety of marketing and search optimization strategies, as well as time to complete the remainder of your duties as listed above, then becoming your own host may work. Again, it comes down to two concepts: time and knowledge. You can achieve good results with becoming your own host, but you need to treat your vacation rental as a business and stay up to date with rate changes, response rates, and the latest marketing and search strategies.
Hire a Full-Service Property Management Team
Another option when it comes to Airbnb rentals is hiring a full-service property management team who handles your property from A to Z. Although this may seem like the simplest route to take, keep in mind that they are likely to charge a hefty fee for their services (usually between 20-30%). Even after paying their fees, they still may take a portion of your time as the company will need to run things by you if/when issues arise. Secondly, they may not be experts in every detail of supporting your property. The main focus of a full-service property management team is exactly that, managing your property. With paying a sizable fee, you may not be able to offset this cost due to their lack of expertise in marketing, guest experience, and rate optimization. This is where you risk the chance of not maximizing your returns, which lowers your ROI. Before taking this route, make sure to conduct your research on the company's capabilities in marketing your home properly as this is essential to your success in the short-term rental industry.
Bring on a Listing Management Service
Hiring a company such as Hygge Home Rentals gives you the best of both worlds when it comes to Listing Management. We curate the official launch, all pre-stay guest communication, and utilize exclusive pricing optimization to make your rental work for you. All that is left to you is selecting your cleaning team, guest communication during their stay, and hiring a handyman as needed.
Because our focus is 100% on listing management, all our time and resources are spent maximizing returns on your investment. With this strategy, we are able to professionally launch your property, which makes your listing jump to the top of the search by using a specialized algorithmic approach to maximize early bookings.
Our dedicated guest relations team are formally trained in service and selling, ensuring all guests feel welcomed while securing more bookings, which takes countless hours of work off your hands. Not only are your guests satisfied, but Hygge also keeps your listing at the top of the search page with our proprietary pricing software by updating prices daily based on market conditions and fellow competition. In essence, our main goal here is to boost your income high enough to more than offset our 10% listing management fee while saving you one of your most valuable resources - time! You see the win-win here?
What Will you Decide?
Whether you already own property or want to break into the Airbnb business, there are many things you need to take into consideration. It's clear that there is plenty of money to be made, but only if you go about it the right way. If you feel like you have the time, resources, and knowledge to run it on your own, then we hope you succeed! But if you really want to watch your investment work for you, Hygge Home Rentals has all your bases covered.