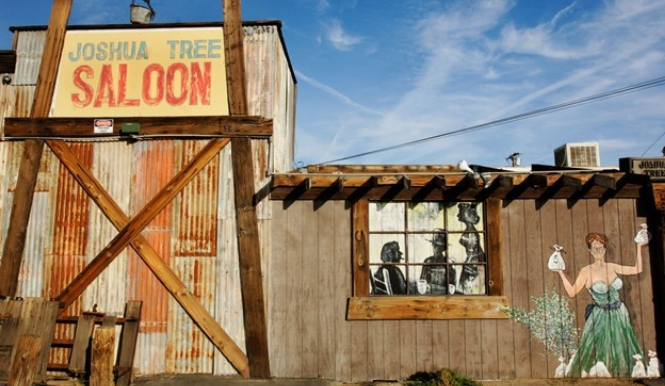 Although Joshua tree is well known for being a stargazer's haven with its spectacular outdoor scenery, it is also home to some amazing shopping and dining. From the local vintage shops and art galleries to the 1940s Wild West film set bars, there is something for everyone in your group! What many may not know is that Joshua Tree is a hotspot for foodies. Check out the curated list below for some of the best spots to dine in Joshua Tree!
Joshua Tree Saloon
Just as good as Pappy and Harriet's, the Joshua Tree Saloon is a local restaurant/bar with a Wild West feel. This family owned and operated saloon has been serving up your favorite refreshments since 1983! Weekends in the yard include live music, outside barbecue, and refreshing cocktails. From burgers and sandwiches to big plates of meat, this place will hit the spot after a long day of hiking in the park. Joshua Tree Saloon is now open for takeout and outdoor dining on a first come first served basis.
Crossroads Café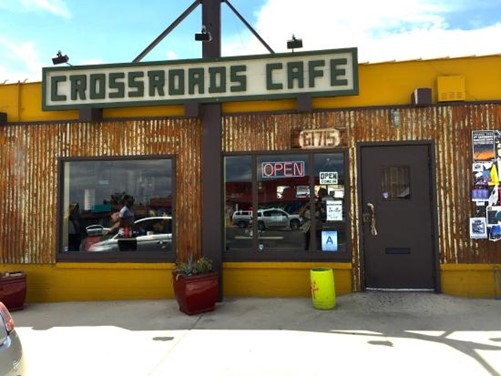 If you're making a pitstop at Crossroads café, you know you'll be set for a full day of adventure ahead of you. This classic diner joint has a southwestern twist, offering a range of menu items from burgers and toasted sandwiches to ahi tuna tacos and veggie soyrizo quesadillas. Crossroads also provides a range of beers, wine, and champagne cocktails, giving you the perfect balance of simple and sophisticated. Crossroads is currently only open for takeout, and orders can be placed directly through their website.
La Copine
Although La Copine is literally in the middle of nowhere, this upscale stylish restaurant offers an eclectic cuisine you do not want to miss out on. Their menu includes items like stir fry noodles and ceviche as well as grilled flatbreads and chicken liver mousse. La Copine offers a variety of choices you won't find anywhere nearby! The restaurant has just reopened for outdoor dining with a revamped menu and is first come first served seating.
Natural Sisters Café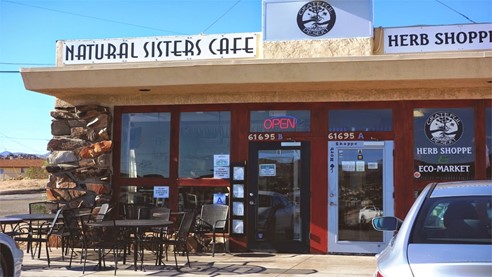 If you're looking for a hearty comfort breakfast or lunch to put in your stomach before a long day on the trails or exploring the city, Natural Sisters is your go-to spot. Lines are longer on the weekends, however this order-at-the-counter café is perfect for a grab and go meal. They focus on organic, plant based, and locally sourced food and drinks such as salads, smoothies, and vegetarian sandwiches and wraps. To serve up your favorite delights, Natural Sisters is open for takeout and outdoor seating.
Pie for the People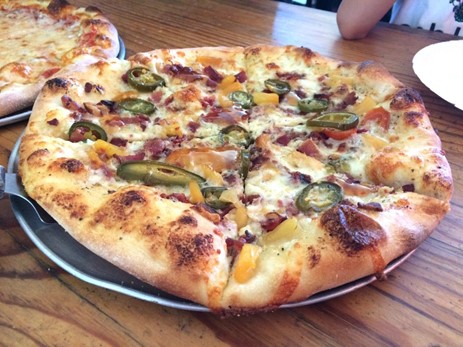 After a long day in the beating sun, the last thing you want to do is head back to your Airbnb and cook dinner for everybody. Serving up your favorite New York style-pizza in Joshua Tree, Pie for the People offers delicious specialty pies such as the Go Westo cheffed up with pesto, Guinness caramelized onions, and roasted potatoes or the David Bowie with white sauce, bacon, pineapples, and jalapenos. Whatever your heart desires, Pie for the People has you covered! Open until 10pm every night, this pizza parlor is offering takeout and outdoor dining for your convenience.