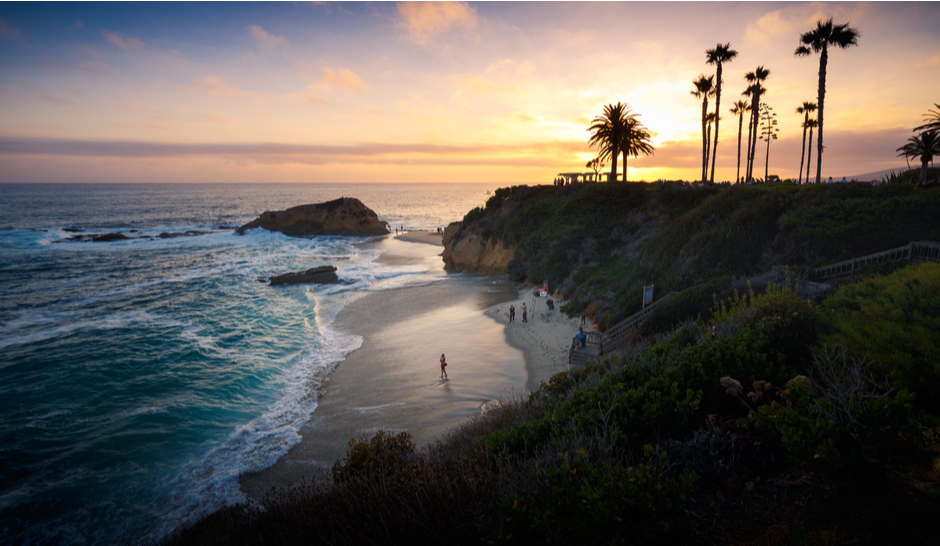 Owning a vacation rental in California comes with substantial benefits. Welcoming over 50 million visitors a year, California is notorious for its beautiful Mediterranean climate, stunning beaches, and world-famous tourist attractions. Not only will your vacation home potentially generate a considerable passive income, but it also gives you a great vacation getaway whenever your heart desires. When conducting research on where to purchase your vacation rental in California, be sure to purchase in a place that not only you and your family enjoy vacationing to, but also an area that attracts guests all throughout the year to maximize on your rental returns.
Another consideration in buying a vacation rental is ensuring the location has a short-term rental permitting process in place. If a city decides to change their ruling and take away short-term rentals, your property will most likely be grandfathered in, allowing you to continue business, as the city limits new permits from being granted. Although you may purchase in an area without a permitting process, you run the risk of a city or county ruling it an illegal business and therefore losing your short-term rental profits adding. This adds an un-needed risk to your big investment decision.
Joshua Tree
Within recent years, Joshua Tree has become a hotspot for travelers coming from all over the world. With its infinite hiking trails and outdoor scenery, beautiful stargazing opportunities, and western eclectic city vibe, Joshua Tree is an ideal location to get started in your vacation rental investment. Whether it's exploring the park for hours on end, visiting Pioneertown for a 1940's western film set experience, or catching a flick at one of the last American drive-in theaters, there is something for everyone in Joshua Tree.
Analyzing the investment opportunities, Zillow reports property values have appreciated 9.3% over the past year and are projected to increase by 6.5% through 2021. Not only does your home continue to gain value overtime, but the initial investment of the property is minimal compared to other locations as the median home price of a property is $401,000. If you're willing to put in a little work remodeling a property, you can find houses in the $225,000-$325,000 range that are perfect blank canvases to create an amazing Airbnb. Joshua Tree also has a short-term permitting process in place to help regulate your property. San Bernardino county requires private homes being rented for 30 days or less to have a short-term rental permit which requires limitations of occupants and vehicles as well as providing a 24hr phone number to resolve complaints.
Temecula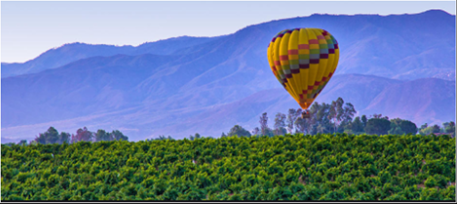 Temecula has long been known for its award-winning wineries, stunning landscapes, and top-rated golf courses. Hosting more than 3 million visitors a year, purchasing a vacation property rental in Temecula is sure to provide you with a generous ROI. Guests can embark on a hot air balloon ride to catch the most spectacular views of sunset in the valley, enjoy wine tasting by visiting one of the over 40 wineries, and attend a variety of events held throughout the year.
While the cost of real estate in Temecula sits at a median home price of $570,000, the areas you want to focus on are the surrounding unincorporated areas such as Temecula Wine Country and De Luz. Temecula City has a short-term rental ban, however, the unincorporated areas fall within San Bernardino County, which does have a short-term rental permitting process in place. It requires homeowners providing short-term rental services to register their home with the County of Riverside for a permit and follow all laws and regulation and written by the county.
These areas have a higher entry point; somewhere around the $850,000 price and going up to about $2 million. However, this is an area that has seen considerable appreciation, so your long-term gains could be great.
Newport Beach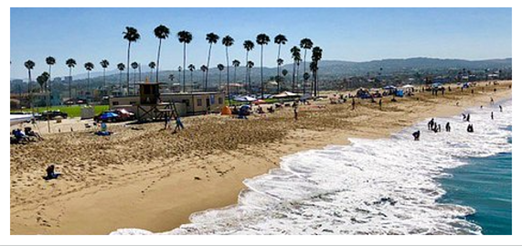 The gorgeous coastal city of Newport Beach attracts more than 7 million visitors a year with its beautiful year-round weather, charming boat-filled harbor, and stunning beaches. Investing in a vacation rental in Newport Beach will not only provide you with great home appreciation and rental income, but also a beautiful beach home to call your own. Whether it's diving into surf culture at the Wedge, exploring the tide pools and canyons of Crystal Cove, or grabbing a chocolate covered banana at the Balboa boardwalk, tourists have many choices to settle into the California lifestyle.
The city of Newport does require a substantial initial investment with a median property price of $2.8 million. Houses in Newport can range anywhere from $1.2-$4.9 million depending on the size and location of the home, however it is sure to bring you significant returns if run correctly. You want to make sure to focus on the Newport Beach Peninsula, as it is the only area in Newport Beach that allows short-term rentals. The permitting process in Newport Beach is limited to certain residential districts and requires a business license and short-term lodging permit from the city to operate legally.
Big Bear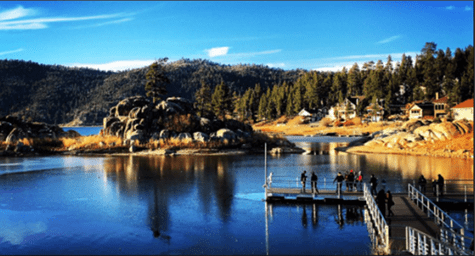 Nestled in the San Bernardino National Forest, Big Bear is recognized as a premiere four-season destination with beautiful mountain terrain, a variety of water activities on the lake, and ski slopes for all level learners. Attracting more than 6 million visitors a year, guests can revel in skiing and snowboarding at the renowned Bear Mountain Resort during winter, or hike and bike the mountain hilltops to catch the best picturesque views of the area during spring and summer.
Investing in Big Bear is a little more attainable with a median listing price of $418,000, however homes can range between $350,000-$700,000 depending on size, location, and amenities. In order to run a short-term rental in Big Bear, the property must be registered with either the city of Big Bear Lake or the County of San Bernardino depending on your location. You will also need to have a local representative to manage your property as they require one to keep a valid permit.
La Quinta
While La Quinta is ranked among the country's top ten tennis resorts, it offers an array of activities for those who seek adventure and relaxation alike. Located in the heart of the Santa Rosa mountains, it offers stunning scenic views, world-class golf courses, and an old renaissance vibe to those who gather in the desert. Vacationers visit La Quinta for the PGA West stadium, and stay for an upscale dining and shopping experience like no other in Old Towne with gourmet eats, elegant boutiques, and chic art galleries. Owning a vacation rental in La Quinta, you are also able to take full advantage of all the festival goers visiting the area for Coachella and Stagecoach which draw crowds of over 3 million a year on its own.
Purchasing a property in La Quinta can be quite pricy with a median listing price of $599,000 and a range of $450,000-$900,000 for a reasonable home. La Quinta does have a special permitting process where a business license and short-term rental permit are required prior to advertising and renting your property. There is a $205.00 annual fee associated with this license that must be paid to the city. Also, you want to make sure that the property you purchase doesn't belong to an HOA that restricts short-term rentals.
Malibu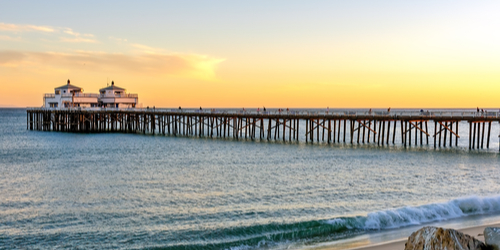 If you aspire to wake up to a view of spectacular beach sunrises, bask in the sun on secluded private beaches, or live the true Californian boho lifestyle, then Malibu may be your dream vacation destination. Sitting only 30 miles west of downtown Los Angeles, Malibu offers visitors an abundance of activities from challenging hikes to hidden waterfalls, whale watching excursions on the coast, or horseback riding through its canyons. With over 11 million visitors a year, owning a vacation rental in Malibu hosts potential for some hefty returns.
Analyzing the housing market, it requires an expensive upfront cost to purchase a home in Malibu with the median listing price of $3 million. While this is a considerable amount, a lot of these costs can be subsidized by renting your property as a short-term rental. If you can swing the down payment, the mortgage of the property should be more than covered by your rental income. Malibu has also recently changed their short-term rental policy requiring owners to have a permit with an annual renewal. This coincides with posting the city of Malibu's short-term rental code of conduct behind the main entrance door to the unit or directly adjacent.
Paso Robles
Owning a vacation home in Paso Robles is a dream for many. Known for its authentic wineries with homegrown grapes, natural hot springs, and small-town charm, Paso Robles attracts over 2 million tourists a year to enjoy the local delicacies. Tourists and locals alike revel in wine tours to the various wineries, horseback riding through the vineyards, or browsing the boutiques for treasured items.
The median listing price for a home in Paso Robles is $549,000 although it can rage in price from $400,000-$750,000 depending on your desired specifications. Home prices are on the rise as this is up 10.2% from the previous year. Paso Robles also has a permitting process of obtaining a business license and permit to operate your vacation rental. If the city has reached their cap of permits dependent on the zone of your property, you will be added to a waitlist to receive your short-term rental permit. Another area to check out is near-by Templeton. Prices are cheaper, and the permitting process is a little easier.
Lake Tahoe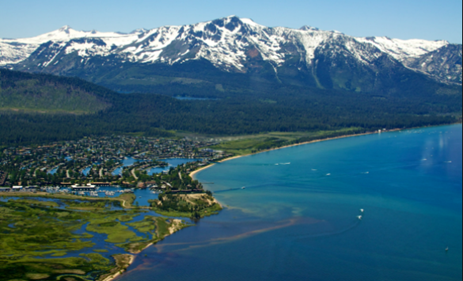 The luxurious Lake Tahoe offers picture perfect views from miles away with its dusty mountain tops sitting in the distance. As one of the largest freshwater lakes in the world, Lake Tahoe draws crowds of over 3 million people a year making it a quintessential vacation rental destination. Visitors frequent the area for its remarkable ski slopes in the winter and variety of watersports, hiking trails, and golf in the spring and summer. The area has a relaxed, mellow vibe with plenty of restaurants, boutiques, and activities to keep the entire group entertained.
Ranging from one-bedroom cabins to large single-family residences, the median house price in Lake Tahoe sits at $598,000 making it higher on the pricing scale. Although South Lake Tahoe has banned vacation rentals within most of its city limits, there are a few exceptions to properties that may still receive a vacation rental permit. These exceptions include properties within the Tourist Core area as well as commercially zoned properties in South Lake Tahoe. Following the short-term rental ordinances of El Dorado County, homeowners must obtain a permit priced at $190 that is to be renewed yearly with a fee of $178.
Napa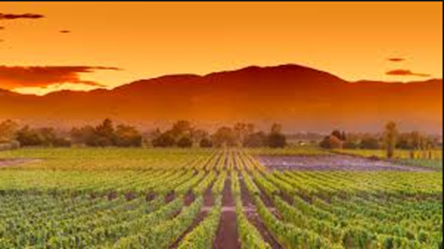 Located just 50 miles northeast of San Francisco, Napa Valley is known for housing over 400 world famous wineries, exquisite Michelin star restaurants, and beautiful countryside scenery. In addition to frequenting the area for wine tastings, visitors indulge in the rich history of napa with its upscale art galleries, charming boutiques, and luxurious accommodations and spas.
Purchasing a vacation rental in Napa comes with a steep price tag of $880,000 as the median home price but can range from $650,000-$2.2 million depending on your requirements. As Napa does have a permitting process in place, there are two types of permits that the county offers. Non-hosted accommodation, referring to the entire rental of your home or hosted accommodation referring to the rental of a portion of your property. There are currently waitlists for both types due to permits being exhausted for county limits, so make sure to check back frequently to obtain your permit prior to operation.