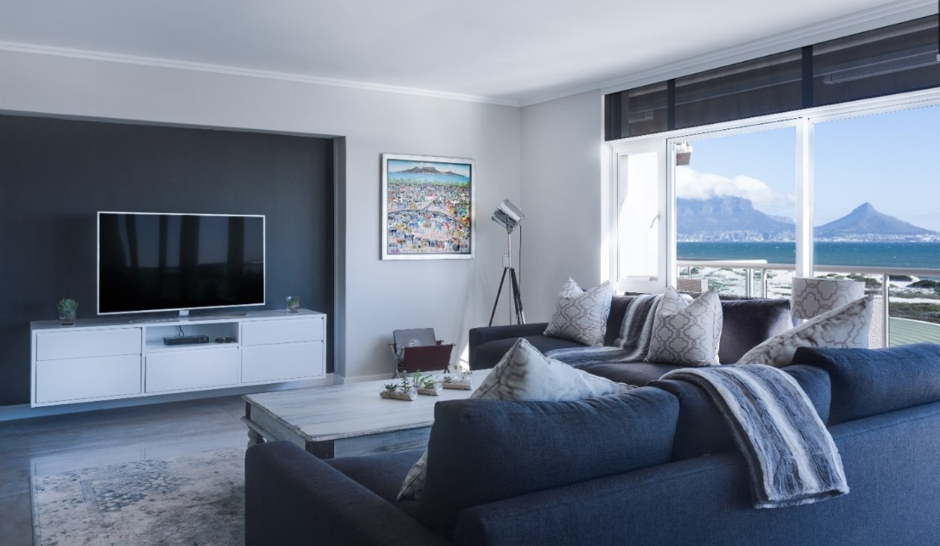 As two of the biggest sites in the short-term rental game, Airbnb and VRBO have built a substantial following from hosts and travelers alike. As you launch your vacation rental business, deciding where to list your property is essential to your success. Depending on the crowd you want to attract, how much freedom you have with your listing, and specific features you'd like to utilize, this will ultimately narrow down your choice.
Luckily for you, we've worked with both company's (along with many others) for over ten years and done the research on each company's specialty, service fees, and property types to help you decide! With our firsthand knowledge, read on to see which company is better suited to your needs.
Airbnb
A little background on Airbnb for you- Airbnb was founded in 2007 by two men who needed help making rent while thousands in debt. A conference was being held in San Francisco with all hotel rooms booked out, so they quickly set up a site called Airbed & Breakfast, bought a couple air mattresses, and sold them at $80 a night. Just like that, the idea was born!
Today, Airbnb has grown to over 5 million listings in more than 220 countries and continues to grow daily. Airbnb's flexibility in property listing, photo features, and service fee separate them from their competition. When launching your listing on Airbnb, the site allows you to list anything from shared spaces, tiny houses, and quaint cabins to modern castles and exotic tree houses. Additionally, Airbnb gives you the flexibility in your photo options, allowing as few as one photo to be posted. Personally, I would recommend using more than one due to the vast amount of competition, however the choice is there if you can nail your visual story with one photo! Lastly, Airbnb's enables you to create a listing for free and then charges a 3% fee for each booking which is used to cover payment processing.
Overall, Airbnb's features tend to attract the younger crowd who are looking for a bargain stay with a unique experience. City goers and business travelers alike enjoy booking on Airbnb due to its wide variety of convenient locations and pricing options. If this sounds like your target market, Airbnb may be for you!
Or VRBO
On the other hand, you have VRBO. VRBO was founded in 1995 with one ski condo in Colorado and has since grown to over 2 million listings worldwide in 190 countries. VRBO was acquired by the Expedia Group in 2015, giving your listing the potential to be viewed by thousands of more travelers who are looking on any of Expedia Group's sites. When it comes to property listings, VRBO also allows a variety of property types, however your listing must be the entire property instead of any shared spaces. This key difference has led VRBO to differentiate themselves with more conventional accommodation suited for families and longer stays. Each listing must have a minimum of fifteen photos, and when comparing the service fees, VRBO has two options. You can either pay an annual subscription of about $499 or use the pay-per-booking method which deducts 5% per booking and a 3% credit card fee. When you are just getting started, the better choice may be to start with pay-per booking, and as your Airbnb business grows, switch to an annual subscription to see a higher ROI.
Generally, when you think about the branding of your listing and who you want to attract, VRBO could be your answer if you're looking for more of the traditional traveler who likes to spend longer amounts of time in one place. Factoring in the audience that each site attracts will assist you in reaching profitability quicker and generating that high passive income we dream about!
The Choice is Ultimately Yours
Now that we've established some key features between the two sites, you can see the different uses that an owner should consider before launching on Airbnb or VRBO. VRBO can be a great platform to use, however Airbnb's flexibility, service fees, and experiences offered truly set them apart from their competition. Deciding where to launch your property can be a difficult decision but utilizing our research and tips will help set you up for future success on your quest for a profitable Airbnb business!